Singapore must be one of the most kids-friendly cities in the world when it comes to activities around the island. The Night Safari and Universal Studios are fun for all the family but especially for the little ones. A cruise around the harbour is also an attractive activity and the Marina Bay Sands Casino is aimed more for adults. You're going to have to pluck up some real courage to have a ride on the fearsome Reverse Bungy at Clarke Quay.
Interested in this tour? Book it here.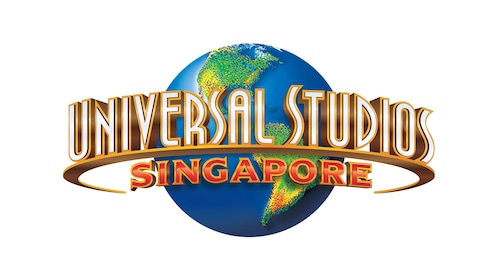 per adult
Free cancellation
Book
The Marina Bay Sands casino resort is the second casino in Singapore. You can try your hand at 700 games tables and over 2,500 gaming machines, spread out over 4 palatial levels.
Costing $5.5 billion to build and featuring an area of 15,000sqm, the actual casino area comprises less than 3% of the integrated resort's gross floor area. Other facilities include more than 50 restaurants, lots of shopping and meeting-and-convention facilities. Entry is free for foreigners. Read More...
Opening Hours: 24 hours a day
Location: 4 Bayfront Ave, Singapore 018973
Tel: +65 6688 8868
The most adrenalin-inducing thing to do in Singapore has got to be the G-Max Reverse Bungy, Singapore's first ever bungy. Get launched skywards at 200 km per hour to a height of 60 metres and bounce for approximately 5 minutes.
The experience is not unlike being an astronaut in a rocket launch as you sit in an open-sided 'capsule'. Also, for a few extra dollars, riders get a T-shirt and a DVD recording of themselves in action, taken by an onboard camera. Read More...
Opening Hours: Daily from 2pm to midnight
Location: 3E River Valley Rd, Singapore 179024
Tel: +65 6338 1766
Built in 1894, Lau Pa Sat, once a wet market, is now a popular and atmospheric hawker centre. This historic building was built with Victorian filigree cast-iron and is located in the heart of Singapore's business area. At lunchtime, it's full of office workers, whereas, by night, the street is closed and the many food stalls serve plenty of local favourite dishes.
Also known as Telok Ayer Market, standout dishes at Lau Pa Sat include sticks of tasty satay chicken with peanut dipping sauce and grilled stingray, covered in a spicy sambal sauce. Read More...
Opening Hours: 24 hours a day
Location: 18 Raffles Quay, Singapore 048582
Sunday's the day for Fullerton Hotel's Town Restaurant's indulgent Champagne Brunch – one of the world's best. The fantastically varied brunch comes with a selection of Japanese, Italian, Mediterranean and local cuisines, including fresh seafood with an unlimited flow of champagne, wines and juices. The Fullerton Sunday brunch is available from 12:00pm to 3.30pm (free-flow champagne until 3pm). Read More...
Opening Hours: Brunch is served from 12pm to 3.30pm
Location: 1 Fullerton Square, Singapore 049178
Tel: +65 6733 8388
5
Spa treatments at Spa Botanica
Spa Botanica is among Singapore's first spas set in a tropical garden and home to Asia's only mud pools, float pools with cascading waterfall and labyrinths. With 15 indoor and 6 outdoor treatment rooms, an extensive range of treatments are available.
There is an exclusive ladies-only spa garden with its own floatation pool, mud pool and labyrinth for those who value their privacy and have a need for personal space.
Opening Hours: Daily from 10am to 9pm
Location: 2 Bukit Manis Rd, Singapore 099891
Tel: +65 6371 1318
6
Treetop walk at MacRitchie Reservoir
The treetop walk at MacRitchie Reservoir is a big project and a pioneer of its genre in Singapore. Standing 25 metres high and at 250 metres long, the wooden walkway bridge gives you the opportunity to see Singapore in a different way: without one tall building in sight – just a fantastic panoramic view of the forest with its many interesting animals. It takes at least 3 hours to fully enjoy the treetop walk at a distance of around 7 km.
Opening Hours: Daily from 9am to 5pm (open from 8.30am pm weekends)
Location: 601 Island Club Rd, Singapore 578775
Tel: +65 1800 471 7300
One of the best ways to get to know Singapore is from the outside looking in; that's to say, a cruise. Leisurely, relaxing and memorable, cruising in the harbour is the ideal way to view the city-state.
Cruises take on many different shapes in Singapore. Options include getting up early to join a Morning Glory Cruise or spend an afternoon taking it easy with the High Tea Cruise or experience the romantic side of Singapore with a Dinner Cruise.
The Sungei Buloh Nature Park is a great place for bird-watching, being a regional stopover for birds on their North-South migrations. An 87-hectare wetland reserve, the park is a little less than an hour's ride by car from the centre of town. The park gives you an idea of the mangrove swamps that once surrounded Singapore. Read More...
Opening Hours: Daily from 7am to 7pm
Address: 301 Neo Tiew Cres, Singapore 718925
Tel: +65 6794 1401
Rate This Place:
( votes)