The best attractions in Sentosa all share one thing in common: fun, and lots of it! This manmade island, accessible via a small bridge from the main Singapore island, is jam-packed full of entertaining things to do, many of which are geared towards families with young kids.
Sentosa Island is famous for the massive Resorts World, which in itself contains many fun things to see and do. Sentosa is also home to all of the best beaches in Singapore. All featured attractions are easy to get to with the free bus service that runs around the island as well as a free monorail service.
Interested in this tour? Book it here.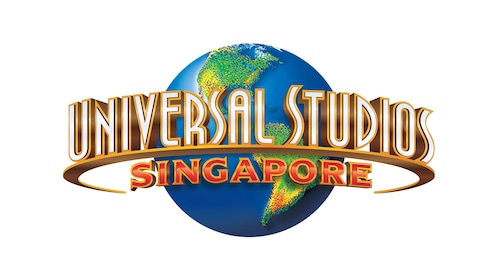 per adult
Free cancellation
Book
This massive complex of themed rides, live shows, and Hollywood movie-sets pulls in millions every year and is part of the enormous US$4.5 billion Resorts World Sentosa development. Although of course appealing more to the kids, the sheer size and variety of the park mean that there is something here for everybody.
Multiple sections including Hollywood, New York, Ancient Egypt and Madagascar takes you through both a cinematic and geographical journey. If white-knuckle rides, huge roller coasters and live movie scenes are your thing, there really is no better place in Singapore than Universal Studios in Sentosa. Read More...
Opening Hours: Sunday–Thursday from 10am to 7pm, Friday–Saturday from 10am to 10pm
Location: 8 Sentosa Gateway, Sentosa Island, Singapore 098269, Singapore
Tel: +65 6577 8888
Singapore is famous for its staggering manmade developments that have quickly turned what was just a small jungle island into a sprawling metropolis in just a matter of decades. Its beaches are no exception; the pristine white sands you see today on Sentosa's coast are all the result of human intervention. Although technically manmade, there is nothing fake about the soft sand, which is actually imported in from nearby Malaysia.
Sentosa island boasts 3.2km of the white stuff, and visitors can find plenty to do, such as lounging at one of the various beach bars, splashing around in the shallow warm sea or just finding a quiet spot underneath a palm tree with a good book for the afternoon. For the best spots, head to Tanjong, Palawan, or Siloso Beach. Read More...
Location: Sentosa Island, Singapore
Adventure Cove Waterpark Singapore at Resorts World Sentosa has enough fun rides and slides to satisfy the thrill seekers, and also has a range of other water-based activities for those not so fond of hurtling down huge tunnels or spirally around giant funnels in rubber rings.
While this waterpark offers seven different adrenalin-filled water rides, it's their more unique attractions like Ray Bay and Rainbow Reef (that allow you to get up close and personal with over 20,000 fish), which really sets Adventure Cove Waterpark apart from the rest of Sentosa's never-ending list of attractions. Read More...
Opening Hours: Daily from 10am to 6pm
Location: 8 Sentosa Gateway, Sentosa Island, Singapore
Tel: +65 6577 6000
Part attraction and part method of transportation, Sentosa Skyline Luge & Skyride is a perfect way of getting from A to B all while getting some great views across Singapore, as well as adrenaline fix too! The Sentosa Skyride is an open-air cable-driven chairlift which stretches from mainland Singapore all the way to Sentosa island.
Within the same complex, visitors can also try their driving skills at the luge - a non-motorised, three-wheel carrier that goes down a steep hill from near the Imbiah Lookout and ends at the Siloso Beach. Both activities offer tree-top views of the nearby beaches as well as the Singapore skyline. Read More...
Opening Hours: Daily from 10am to 9.30pm
Location: 45 Siloso Beach Walk, Singapore 099003, Singapore
Tel: +65 6274 0472
Singapore's Crane Dance is a family friendly audiovisual extravaganza, similar in style to the Symphony of Lights in Hong Kong. Head to Resorts World Sentosa on any night of the week at 8pm to see 2 graceful love-birds dance and flirt to the sound of music, all of which is spectacularly lit up in the dark.
The show promises groundbreaking audiovisuals, water effects and LED light which really impresses the crowds who come to watch - for free - every night. You can also catch the show from across the water at Vivo City on the main Singapore Island if you don't fancy making the short journey across to Sentosa Island. Read More...
Opening Hours: Daily from 8pm to 8.15pm
Location: 8 Sentosa Gateway, 098269, Singapore
Tel: +65 6577 8888
This casino is part of the first ever and biggest integrated resort in Singapore – Resort World Sentosa. Spread over 49 hectares of land, Resort World Sentosa is one of the most popular tourist attractions both on Sentosa Island as well as in the whole of Singapore.
Resort World Sentosa Casino was also a first of its kind in Singapore, opened at the start of 2010 slightly before the Casino at the Marina Bay Sands Resort opened its doors. The casino here boasts a whole host of luxurious gaming areas, including poker and blackjack tables, lines of slot machines and plenty of bars to celebrate/down your sorrows after an evening's flutter. Read More...
Location: 8 Sentosa Gateway, Singapore 098269, Singapore
Tel: +65 6577 8888
Just because Sentosa is a manmade island, that doesn't mean there isn't any nature to see. Singapore Butterfly & Insect Kingdom is a testimony to that fact, showcasing more than 3,000 different species of insects from across the world. Set in a lush tropical background, there is plenty of vegetation and blooming flowers that create an authentic and realistic environment, as well as a few cascading waterfalls which help to cool the air.
Don't just expect thousands of butterflies and creepy crawlies either; Singapore Butterfly & Insect Kingdom is also home to some impressive jungle parrots and an area dedicated to reptiles including various different types of lizards and snakes. Read More...
Opening Hours: Daily from 9.30 to 7pm
Location: 51 Imbiah Road, Singapore 099702, Singapore
Tel: +65 6275 0013
How to get there: via Blue Line Bus or the Green Line Bus services
8
Sentosa Nature Discovery
Sentosa Nature Discovery is another great activity on Sentosa Island for both nature lovers and families with young kids. The attraction starts off on an educational note, with visitors being treated to a range of interesting galleries and interactive exhibitions; this is all a prerequisite for entering the jungle, the idea being that you will become equipped with some skills and information needed for spotting some wildlife yourself.
The jungle trail takes you through eight different types of habit with an abundance of different vegetation, trees and wildlife, including birds, insects – and if you're lucky – the odd reptile. You can find Sentosa Nature Discovery located next to the Butterfly Park & Insect Kingdom (see above). One more important thing: entrance is free for all!
Opening Hours: Daily from 9am to 5pm
Location: 51 Imbiah Rd, Singapore 099702 Imbiah Rd, 099702, Singapore
Sentosa Golf Club boasts not one, but two 18-hole golf courses, drawing in everybody from amateur golfers to the professionals. Although Singapore has numerous golf clubs dotted around the island, few rivals the one found at Sentosa, both in terms of the quality of the course and its prestigious status.
Those visiting Singapore without all the essential gear shouldn't worry: Sentosa Golf Club provides all the facilities and equipment you would ever need, including buggy cars, caddies, and clubs for hire. On-site, there are also locker rooms, a driving range, shops, several bars and restaurants and meeting spaces. Everything you need all conveniently in one club. Read More...
Location: 27 Bukit Manis Road, Singapore 099892, Singapore
Tel: +65 6275 0090
Rate This Place:
( votes)